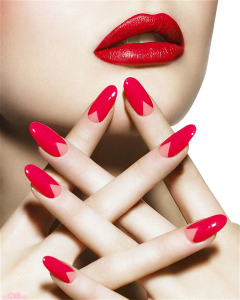 Classic Manicure - $25
Let your hands relax as they are soaked in heated mittens, followed by trimming and shaping of the nails and cuticle maintenance, a moisturizing hand massage, complete with polish of your choice.
Deluxe Manicure - $35
This is Classic Manicure with an additional paraffin treatment, followed by hand massage and polish of your choice.
Gel Manicure - $40
A classic manicure that finishes with a gel polish application. Last up to 2 weeks. No smudging, chipping and the best part, NO DRY TIME leaving your nails shiny and glossy until gel removal.
Gel Polish Change for hands - $30
Removes the old gel color, followed by shaping of nail and finish with your choice of polish.
*Add Design or French - $5+